Appleseed Engineering provides the facilitation services necessary to run successful risk workshops. Facilitated workshops are the recognised method of effective risk minimisation for the construction, operation and maintenance, and demolition of infrastructure. Different tools are utilized for the various design elements.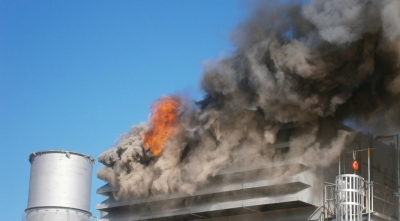 The tools that Appleseed uses are:
CHAIR – Construction Hazard Assessment Implication Review
The CHAIR tool is optimised for ensuring that the design provides the optimum safety in the construction and demolition phases. This tool is recommended for plant modifications as well.
HAZOP – Hazard and Operability workshop
HAZOPs look at the single line diagrams and/or the Process and Instrumentation Diagrams, to establish that the main plant items are configured to ensure the plant can be operated and maintained with as little risk as possible. It also ensures the plant itself will have minimum risk of being damaged.
CHAZOP – Control Hazard and Operability workshop
CHAZOPs concentrate on the instrumentation and control systems. Focusing on the effect of a deviation/failure of any element, CHAZOPs ensure that appropriate back mechanisms are provided for the safest plant operation.
---
Over 50 risk workshops have been facilitated. The following is a list of some of the organisations involved:
ACTEW
 – Sewage treatment plant
AGL  – Power station
Alinta  – Substations, overhead line, power station
ATCO  – Power stations
Aurizon  – Traction power supplies
Berrima Cement  – Cement kiln
Boggabri Coal  – Substation
CMJV/DoT  – Victorian traction substations
Contact Energy  – Power station
Delta Electricity  – Power station ancillaries
Diamantine Power Station  – Substation
Energy Australia  – Substations
Ergon Energy  – Substations
Hunter Water  – Substations
Powerlink  – Substations up to 275kV
Qenos  – Embedded Power station and Plant Integration
Sydney Water  – Sewage and water treatment plants
Transgrid  – Substations up to 500kV
UWI (now Veolia)  – Water treatment plant
Verve Energy  – Power Station (200MW gas turbine)